Celebrate 10 Years With Us!
Claim a free Kobold Press adventure, treat yourself to our biggest Marketplace discounts ever, join a demo, or join us for a hilarious actual play!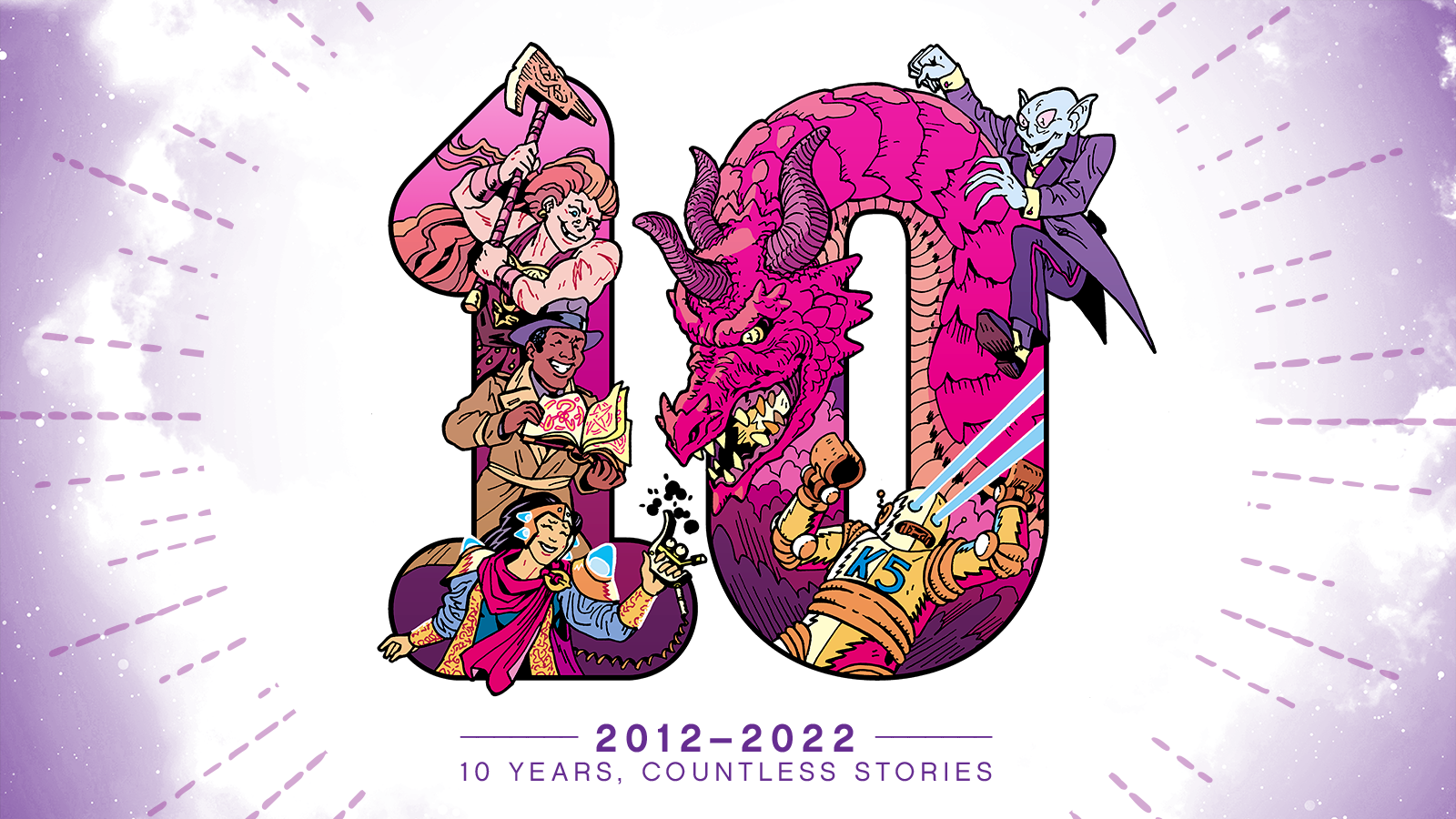 Claim a $0 D&D Adventure from Kobold Press
Enter your email to claim this module from our friends at Kobold Press and start playing today with a completely pre-built module, complete with dynamically lit maps, pre-gen characters, handouts, and beautiful art.
Submit a Game to Demo
Want to try your new Scarlet Citadel module right away with Roll20 users? List a game on our Looking For Group tool! We're proud to host one of the largest RPG matchmaking sites!
Search Games

Founded in 2020, Start Playing Games is the #1 site for finding Professional GMs, games and groups. With 1000s of games a week, you're sure to find the game for you!
Learn More
D&D Chaos on Twitch
Friday, May 13, 2022 at 3:30pm PT
All we can say is there are Nerf guns and it gets weird. GM Aabria Iyengar, Mica Burton, Brennan Lee Mulligan, Becca Scott, and Freddie Wong take you on a wild ride through Kobold Press' Scarlet Citadel.
Add event to:
Anniversary Sale Bundles
Visit the Marketplace to see the best deals our publisher & creator partners have ever offered. We've highlighted several of our favorites of more than 75 special anniversary offers below!
Just Getting Started on the VTT?
We've got you covered! Learn how to get started with D&D on Roll20 with our YouTube tutorials!
Watch Tutorial
We started off easy - getting comfortable, at first using Roll20 for the battle map, then using the dice. Roll20 has given me back my adventuring party, allowing us to reconnect and share epic adventures across the last 8 years.
— Roll20 User
Share Your Roll20 Story & Win Big!
We want to hear about your Roll20 experience - friends, strangers, big bad monsters, amazing adventures, all of it! Submit a story and you could win 10 years of Pro subscription and 10 Marketplace items of your choice!
Enter to Win