Call of Cthulhu
Enjoy a vast collection of scenarios, maps, tokens and unlimited character creation for Call of Cthulhu on Roll20.
Play Online Free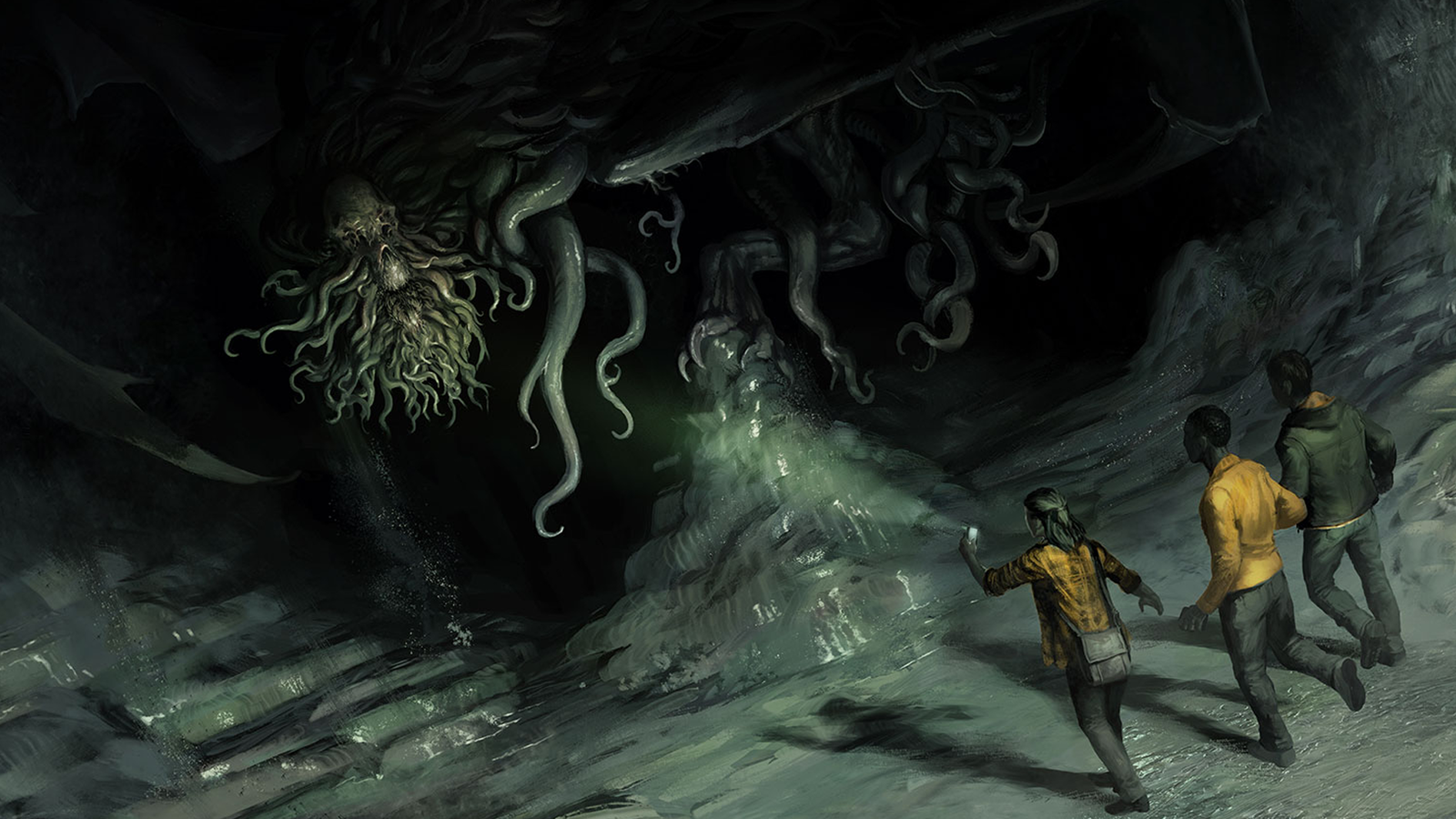 What is Call of Cthulhu?
Call of Cthulhu is the world's best roleplaying game of mystery and horror. The mysterious places, people, and situations you encounter are often not what they seem.


In Call of Cthulhu, you take on the role of everyday people who become Investigators of the Unknown—whether they are prepared or not. You and your friends are the only thing standing in the way of diabolical cults and cosmic monsters from beyond space and time.
As you play, your Investigator improves their skills based on the choices you make—But encountering the strange horrors of the Cthulhu Mythos can leave its own marks and scars. Be it tomes of forbidden lore, spells from the darkest minds, or alien entities; all such things will test an Investigator's mind and body.
Game Mechanics
Call of Cthulhu is a roll-low D100 system with a focus on character development. When you play, you use percentile dice (D100) to determine success and failure, by trying to roll less than your Skill. For example, a Stealth skill of 50 means you have to roll 50 or under on a D100. That means you have a 50% chance of success.

This makes it very simple to understand your likelihood of succeeding at any given task, regardless of your experience with roleplaying games. When you succeed, you'll have a chance for that skill to improve: Your investigator learns by doing!

In the game, you must work together to solve mysteries, avoid grisly death, and win the day, using the resources and contacts your investigator can find. Sometimes luck is on your side, but, in the end, it's your choices that determine the fate of your investigator.
Free Adventures & More
Our adventures, sourcebooks, and other content all plug-and-play seamlessly into our virtual tabletop (VTT). No more copying and pasting! And content you buy on Roll20 is yours forever.
Just getting started? Watch this walk-through covering characteristics, occupations, and how to GM this game on Roll20.
CALL OF CTHULHU Actual Play ANthonolgy Series
Graveyards of Arkham
Coming Soon
Date TBD
Graveyards of Arkham is the next in the anthology of Call of Cthulhu blockbuster Actual Plays. Viewers can expect the same ground-breaking set designs, stellar performances, walk on NPCs, and of course horror storytelling that only Call of Cthulhu can produce.
Back Now
Catch Up
Catch up on YouTube
Bookshops of Arkham is an original Call of Cthulhu adventure by Belinda Cornish and Darren Ormandy. Join Mark Meer as the Keeper of Arcane Lore as he guides Saige Ryan, Carlos Luna, Lucia Versprille, and Patrick Logan through an encounter with the servants of Yog Sothoth.
Catch Up