Roll20 Virtual Tabletop Redesign
Explore what's new in Roll20 with our redesigned Toolbar and Layers. Opt-in is now available to preview the changes!
A New VTT, Driven By You
Whatever your adventure, Roll20 is the best place for you to find and play your favorite tabletop RPGs. We're redesigning the VTT based on our research and your feedback.
CLEAR NAVIGATION
The new Toolbar is streamlined to improve navigating the VTT, taking your turn, and setting up games.
NEW LAYER SYSTEM
We broke out the layers so GMs can quickly see if they are on the token, lighting, or map layer.
USER-DRIVEN CHANGES
Your feedback is crucial to our redesign. Any user can opt-in and tell us what they think.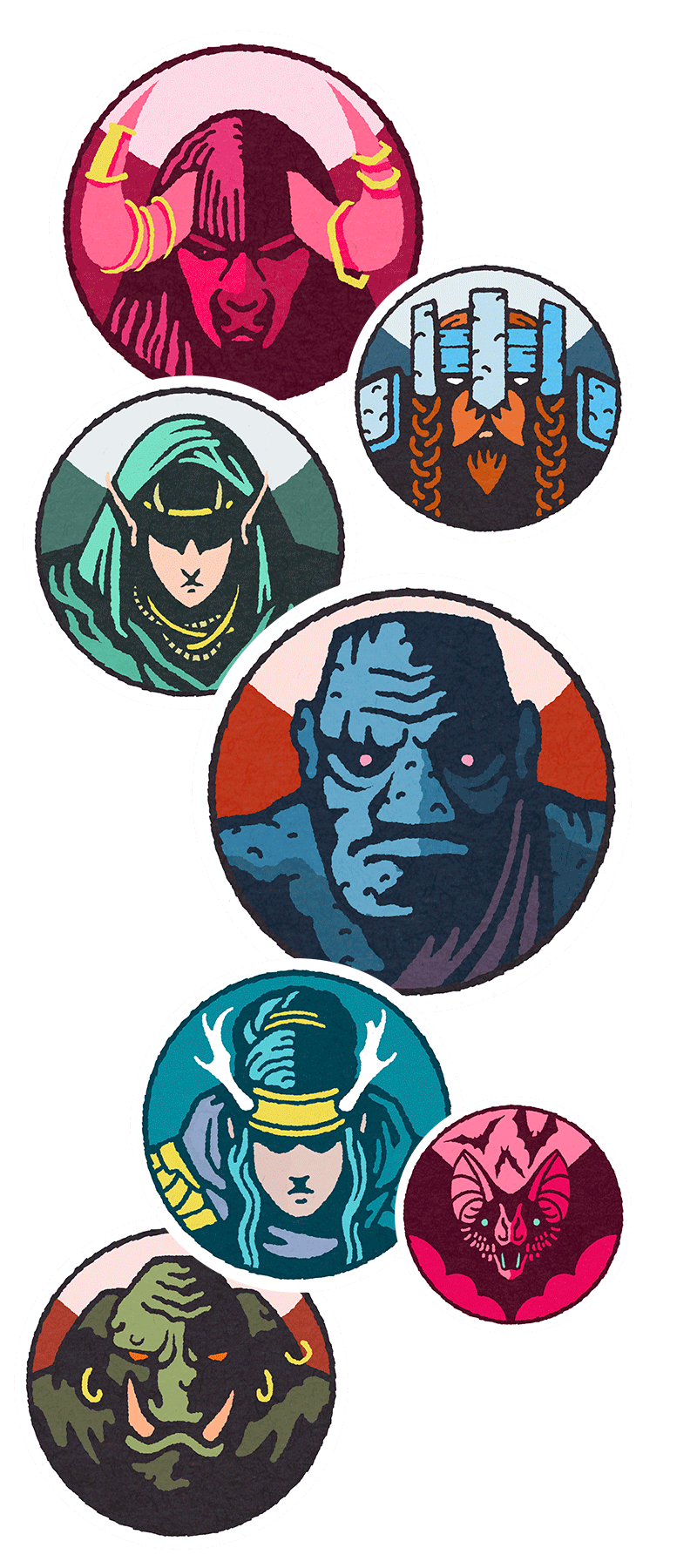 New Measure Tool
AoE Spell Effect Templates
The Measure Tool includes the ability to measure using AOE Spell Effect shapes. First, we've added Circles, Squares, and Cones. Soon we'll be adding a path tool and a tool that will help you measure a beam. The Measure Tool is available for free for everyone!
A Research-Based Design
Updates to the virtual tabletop are led by our expert UX/UI designers and product team.
Learn More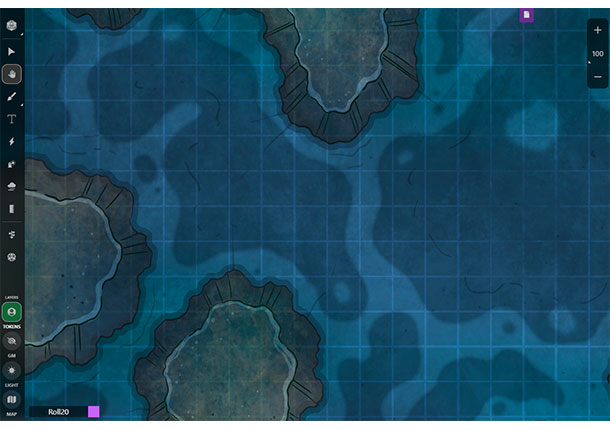 Announcing the New Roll20 VTT Experience
CTO Morgan Buck announces the Roll20 Virtual Tabletop redesign and what you can expect from future updates.
Frequently Asked Questions
This new Toolbar breaks out the Layer system to make it easier for you to know which layer you're on. It also establishes new design components that will influence the rest of the VTT redesign.

The opt-in to try out the redesigned Toolbar and Layer system will be available at the end of May.

When you first load into your game, you'll be asked if you'd like to opt-into the new design. You can opt-out again at any time.

Once the opt-in is live at the end of May, we'll provide a feedback form to collect your comments.

This is free for all users. Please be sure to send feedback as you explore and use the Toolbar and Layer system!

To make sure we're listening and improving, we won't remove the opt-in until we reach specific levels of adoption. Internally, we have specific thresholds that we'll be monitoring that will show us when a large majority of users have adopted and think the new design is an improvement. When that happens, we'll transition the entire design for everyone.

The Roll20 VTT is big and has a lot of interconnected pieces. Also, there are a lot of people using it every day. We want to redesign the VTT in smaller pieces so we can focus our efforts and you all can give us feedback as we go. Because of this, we don't know when we'll have the whole thing done, but we'll keep this page updated as we go and we'll be as transparent with our process as possible.