Dungeons and Dragons Hub
New to the game? An accomplished DM? Enjoy our vast library of D&D content and free resources.
Play Online Free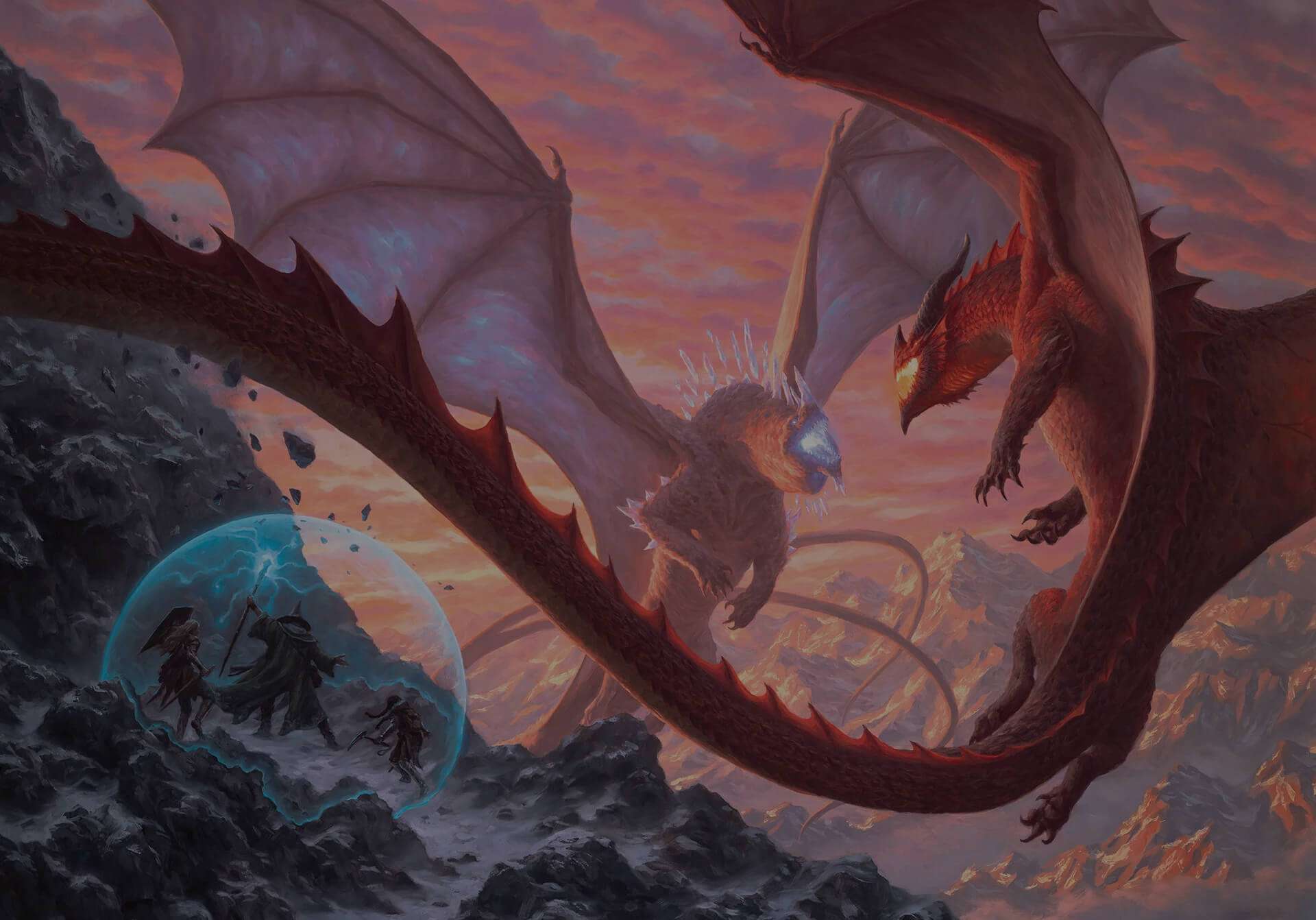 What is Dungeons and Dragons?
Dungeons and Dragons (D&D) is a fantasy role-playing game set in an imaginary world based loosely on medieval myth. While no two games are the same, players often take on the role of adventurers, fighting monsters and gaining treasure while completing quests. The game is played with a group of friends, with one player taking on the role of the Dungeon Master, who controls monsters and other non-player characters.

The imaginary world players inhabit runs on the collective brainpower of their party. This "theater of the mind" is one of the distinguishing features of role-playing games (like D&D) compared to board games, video games, and other media. Millions of players worldwide play D&D because it rewards group improvisation, offers a sense of progression, and establishes just enough structure to encourage excitement and unpredictability.

Dungeons and Dragons has been around since the 1970s and has seen many different iterations. The most recent version, Dungeons and Dragons 5th edition, was released in 2014. If you'd like to learn more about the background of the game, the full history of D&D is a fascinating trip through (relatively recent) history.


Playing Dungeons & Dragons on Roll20

Roll20 is the easiest way to play Dungeons and Dragons online. Since 2016, we've been an officially licensed partner with Wizards of the Coast, which has published Dungeons and Dragons since 1997. That means you can buy hundreds of official rulebooks, bundles, adventures, and more from our Marketplace.